Was India Unhealthy?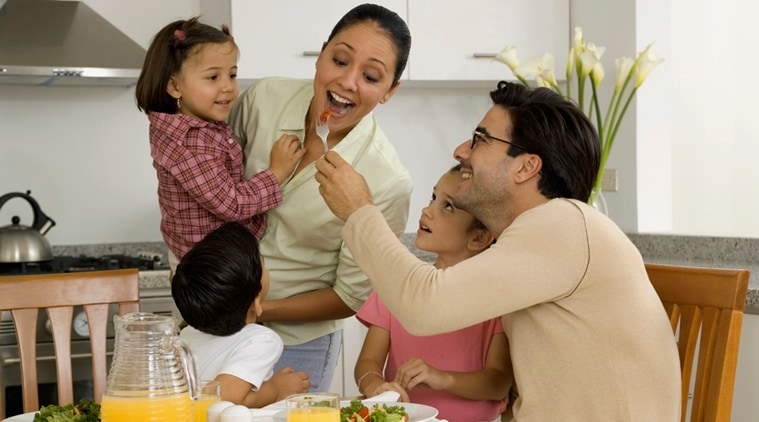 I am 56 years old. I have witnessed an extremely healthy population in my childhood days. In my city of Bhubaneswar there were a few PHC's manned by a doctor and a compounder. They used to spend their time reading newspapers and playing carom.
There were three private doctors. Two were brothers; Dr Gadadhar Mahapatra and Dr Jagannath Mahapatra. Both were MD's in Medicine. While Dr Gadadhar prescribed only one or two generic medicines, Dr Jagannath openly wrote prescriptions that included turmeric, amla, triphala, and Liv 52 etc. He strongly advised people to grow herbal kitchen gardens. He was in essence an herbalist. The nursing home established by the duo in the Bapuji Nagar area of the city languishes because it has so far refused to delve into the depths of crass commercialization.
There was another MD a Dr Kar. He used to specialize in children and practice in a posh locality called Forest Park. His precondition was that the child should be unvaccinated. He absolutely refused to see vaccinated children as he said it was outside his powers to treat and nurse them back to health. The parents were careful not to vaccinate, some lied but were promptly caught and chastised as Dr Kar could identify a vaccinated child by the symptoms.
I first heard about cancer when a friend's mother suffered breast cancer and finally succumbed. This was in 1970 or 71. Cancer was extremely rare in society and was talked about in hushed tones. Not only cancers, chronic disease tended to be a rarity.
In my village I have witnessed extremely healthy elderly people. My grandfather who passed away in the age of 99 after a brief illness led the pack. His group consisted of similarly aged persons who enjoyed their lives like young people and in their mentality they were like children. Till the age of 98 my grandfather used to cycle to the town to collect his pension. My own father is 97 years old and looks like 70.
I am 56, suffered a huge vaccine reaction in 1979, and today I am almost a cripple. I suffered bipolar disorder, multiple sclerosis, splenomegaly, hepato toxicity and irritable bowel after the MMR shot. My case has been discussed in medical journals and thanks to help from my doctor and scientist friends I carry on a campaign against vaccines since 1985.
From 1985 to 2000 I worked behind the scenes writing to all doctors, scientists, medical colleges, health and research institutions across the length and breadth of the country. I presented material that ought to have sparked a debate. However instead of answering the queries, senior professionals began writing to their colleagues warning them about a "dangerous person spreading canards about vaccines". Clearly vaccines had to be protected.
In 2000 I went public. It was mostly parents of injured children who responded with their stories of devastated children and apathy of the system. Since then we have travelled a long way and today vaccination has become a much talked about subject in India.
It is appalling that such an instrument of harm has been promoted as life saving and doctors administrating them have preferred to remain silent to the carnage that has happened right in front of their eyes. History will judge them; I have just been a pointer.
In countries like Japan, Phillipines, China, Italy, Sweden, the USA, and in the African subcontinent vaccines have become a political fight as people have lost hope and trust in the medical industry.
In India too it is emerging as one with the Govt forced to admit widespread deaths and disabilities. Leaders from all sections of society must step in and rescue children from a greedy and blind system that has caused more damage than the two atom bombs dropped in Japan.
India needs to become healthy once again rejecting the scourge of caesarian childbirth, vaccines, antibiotics, chemical agriculture, and poisoning at several levels. Development can only take place on the base of a healthy society.